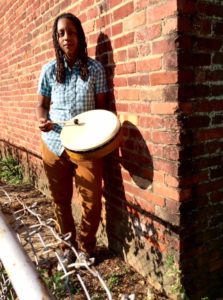 Leadership Team/Presenting – Conjurin' Our Freedom
Richael Faithful JD, Certificate Polarity center and Shamanic Studies (they/them/theirs) is a boi multidisciplinary folk healer and healing justice worker. Richael's practice is rooted in the Black diasporic healing tradition from the US, known as conjure. They are most skilled in ancestral energy healing, sacred drumming, divination, and ritual development. Faithful, along with their traditional healing practice, is a well-regarded writer, facilitator, creator, and occasional performer.
http://www.richaelfaithful.com/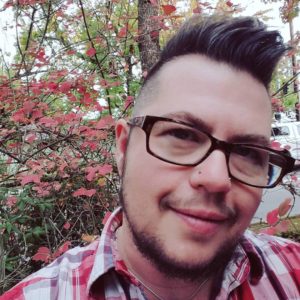 Founder, Leadership Team
Oblio Z. Stroyman B.S., M.Ed. (they/them/theirs) is a queer-identified, gender-queer, trans-masculine former relational therapist turned Ecstatic Dance DJ who lives in Oregon's Eugene/Springfield community. They are the Executive Director for the non-profit organization Trans*Ponder that serves trans/gender diverse folks and allies.They are the founder of Gender Camp, and are one of the organizers of the International Gender Odyssey conference
They have always been passionate about community and social trends, focusing undergraduate and graduate studies on family, gender, and sexuality. They have been connected to the Network for a New Culture community (
www.nfnc.org
) since 2000, participating as an organizer since 2010, helping to bring gender to the forefront of New Culture dialogs. They offers regular training that focus on raising awareness in professional organizations regarding polyamory, gender, LGBTQIA concerns, diversity and inclusivity, and community. Oblio strives to weave together strengths from their communities into group processes that cultivate increased intimacy, depth, learning, and social change.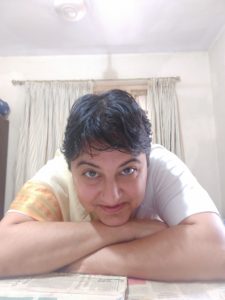 LeadershipTeam/Presenting: The Tortoise, The Hare, and the Missing Alarm Clock: using intensiveness for good

Leela Sinha, BA, MDiv, Reiki shinpiden level  (she/her/they/them) is an intensive, and proud of it!  They are a gender nonconforming speaker, trainer, and coach focusing on embracing and celebrating intensity.  Their work emerged from a background in Unitarian Universalist ministry, bodywork, and coaching; the Sinha Intensive/Expansive Framework has applications in life, in love, and in organizational function and development. They have just moved to the Bay Area after ten years in Maine, and are working on their second book, Unbridled: Intensives in the Workplace.  Their first book, You're Not Too Much: Intensive Lives in an Expansive World, was published last summer and is available through Ingram and Amazon. They can be reached through Facebook, Twitter (@leelasinha), or email: leela@leelasinha.com.
http://bodyofpleasure.com/
http://yourenottoomuch.com/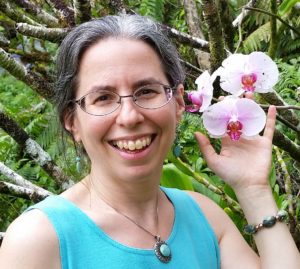 Leadership Team/Presenting – Boundaries: Speaking Truth, Meeting Needs, and Releasing Attachments, and Zegg Forum
Sarah Taub, Ph.D. (she/her/hers) is a cultural activist whose passion is creating events where people transform. She teaches the skills of peaceful, sustainable community – self-awareness, honesty, clear boundaries – and facilitates group processes of many sorts, including consensus decision-making, business meetings and retreats, ZEGG Forum (www.zegg-forum.org/), and conflict resolution sessions. Sarah co-founded the first cohousing community in Washington, DC, and for the past 13 years has lived at Chrysalis, a small urban intentional community in Arlington, VA whose mission is to support activists and healers (www.chrysalis-va.org). Since 2004, she has been a major organizer of Network for a New Culture's East Coast Summer Camp (www.new-culture.org) and other events aimed at creating a culture based on awareness, compassion, and freedom rather than on fear and judgment. In 2006, she left her tenured professorship in Cognitive Linguistics at Gallaudet University to focus full-time on events, community-building, and cultural change. Since 2011, she has been the financial and programs manager for Abrams Creek Center (www.abramscreekcenter.com), a retreat center and community in the mountains of West Virginia. Sarah's current koan: only when you let go of urgency can you be truly effective.http://sarahtaub.com/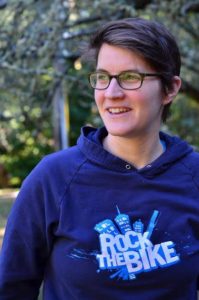 Camp Conductor/Director

Rose Slam! Johnson (this one/that one) wants you to have fun. This connoisseur of play brings over a decade of experience as a counselor, director, and founder of camps for all ages. As adults, we've been trained to rein in our silly sides. The most vulnerable thing for us just might be to let loose and play a little. With Slam!, all you have to do is show up and join the game.
https://www.queer-camp.org/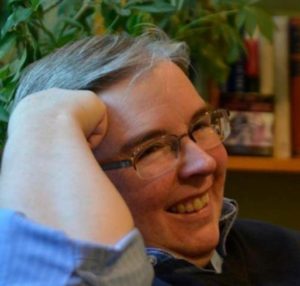 Leadership Team/Presenting- Preemptive Radical Inclusion
CB, M.Div, (they/them/theirs) is a white, middle-aged, fat, mostly able bodied genderqueer educator from western Massachusetts. They run Justice and Peace Consulting and provide  trainings and workshops around anti-racism/anti-oppression/inclusion, institutional and group development, and comprehensive sexuality education for all bodies and all ages.
Their alter ego is Auntie Butch, a poet, storyteller and stand up facilitator of adult storytime.
You can find out more starting here: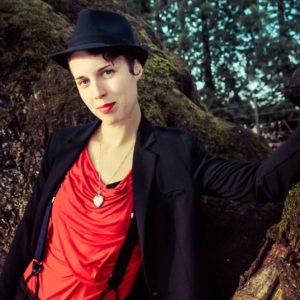 Leadership Team/Presenter –Finding our Voices
Osprey (they/them/theirs) is a genderqueer song leader and music activist. Their song circles allow people to reconnect with the simple, yet powerful practice of making sound together. They write songs that are quirky, authentic, and fun to sing, with lyrics about pressing issues such as consent, gender identity, body image, and our relationship with the planet. The catchy tunes stay in your head for days, but it's all good because they hint at answers that are relevant to now.
Osprey has a band, called Osprey Flies The Nest, to help share their songs more widely. See ospreyfliesthenest.com for more info.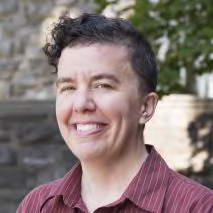 Leadership Team/Presenter – Exploring our identity journeys through Theatre of the Oppressed
Kerri Mesner, PhD, (ze, hir, hirs) is an educator, a queer theologian, a theatre performer and an activist. Kerri's writes, teaches, and performs around topics like gender and sexual diversity in education, trans and gender nonconforming identities, arts-based educational research, contemplative educational practices, and anti-oppressive approaches to education. Kerri brings a background in theology, professional musical theatre, and queer activism to hir current work.
Leadership Team/Presenter –Grief RItual/Forum Team
Shana Deane (She/Her/Hers & They/Them/Theirs) is a long time Network for New Culture summer camper and organizer, passionate about bringing a restorative and generative lens to our lives and life cycles. She's been an End-of-Life Doula since 2007, a Scholar in "Griefwalker" Stephen Jenkinson's Orphan Wisdom School since 2011, as well as being in private practice as a mediator, counselor, and teacher and facilitator of nonviolent communication, restorative circles and Zegg Forum. She's currently at work on a documentary about her mother's death and dying from pancreatic cancer and the transformative experience of giving her her funeral before she died. Shana is humbly honored to be part of making a place for grief at Gender Camp.
2016 Gender Camp Presenters Included: